Carroll Jones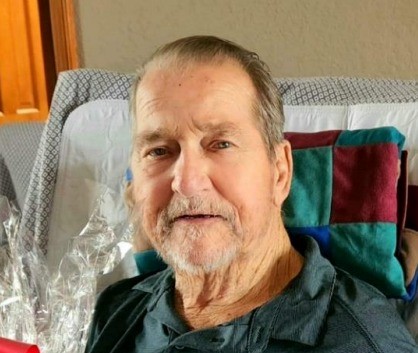 Carroll Glenn Jones (Jonesy) of Loma Linda, MO formerly a long-time resident of Schererville, IN
passed away on January 9, 2023. He was a graduate of Lowell HS, and grew up in Schneider, IN.
He retired from Ford Motor Co. in Illinois after 38 years of service. He was a proud veteran of the Navy serving on the aircraft carrier USS Corregidor.
He along with his loving wife, Malena of 65 years loved to travel and were avid golfers. He will be deeply missed by his family, many friends and neighbors.
Carroll was preceded in death by his father Wayne and mother, Pearl, siblings Donna Crick, Jack Jones, Wanda Bruce, Judy Decker and Tommy Jones.
Carroll is survived by the love of his life, Malena, his three children: Carroll Jones Jr., Selena Newsom, and Glenn (Jeanette) Jones. Grandchildren; April (Patrick) Adams, David (Marta) Jones, Evan (Valerie) Jones, Haley Jones, Megyn Schrey. Great grandchildren Trey Adams, Preston and Mia Jones, Gwendolyn Jones. Sister Sharon Stiles and beloved nieces and nephews. Visitation is at 11am, followed by a service at 12pm and luncheon on Saturday, January 14 th , at Hornet Christian Church, 7283 Coyote Dr. Seneca, MO 64865. Pastor Butch Ward officiating.