Debra Ann (Gunter) Carnes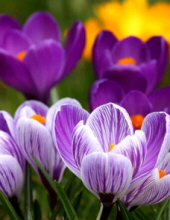 July 22, 1955-March 27, 2023
Debbie was born on July 22, 1955 in Belen NM to Vernon Logsdon, and Ethel Gunter.

Debbie married Carl Carnes and was married to him for 32 years before his passing. Together they raised
5 children. Lee Carnes of Purdy Mo, Bert Carnes of Sarcoxie Mo, Donald Carnes of Bolivar Mo, Beverly
Sanders of Wheaton Mo, and Tony Carnes of California.

Debbie was later engaged to Merle Botkin, and together they raised a daughter Samantha Botkin of El
Reno Ok.

Debbie passed peacefully at Mercy Joplin with Merle and her children by her side. She was preceded in
death by her husband Carl, her mother and father, several brothers and sisters, and 2 grandchildren. She
was 67 years old. She leaves behind her fiancé Merle, her children, multiple grandchildren, great grandchildren, and a multitude of other family members.

Debbie enjoyed spending time with her family, camping, fishing and taking a lot of pictures. She was
called mom by many and would never turn away someone in need. She will be greatly missed by all who
knew her.