Ervin Ducommun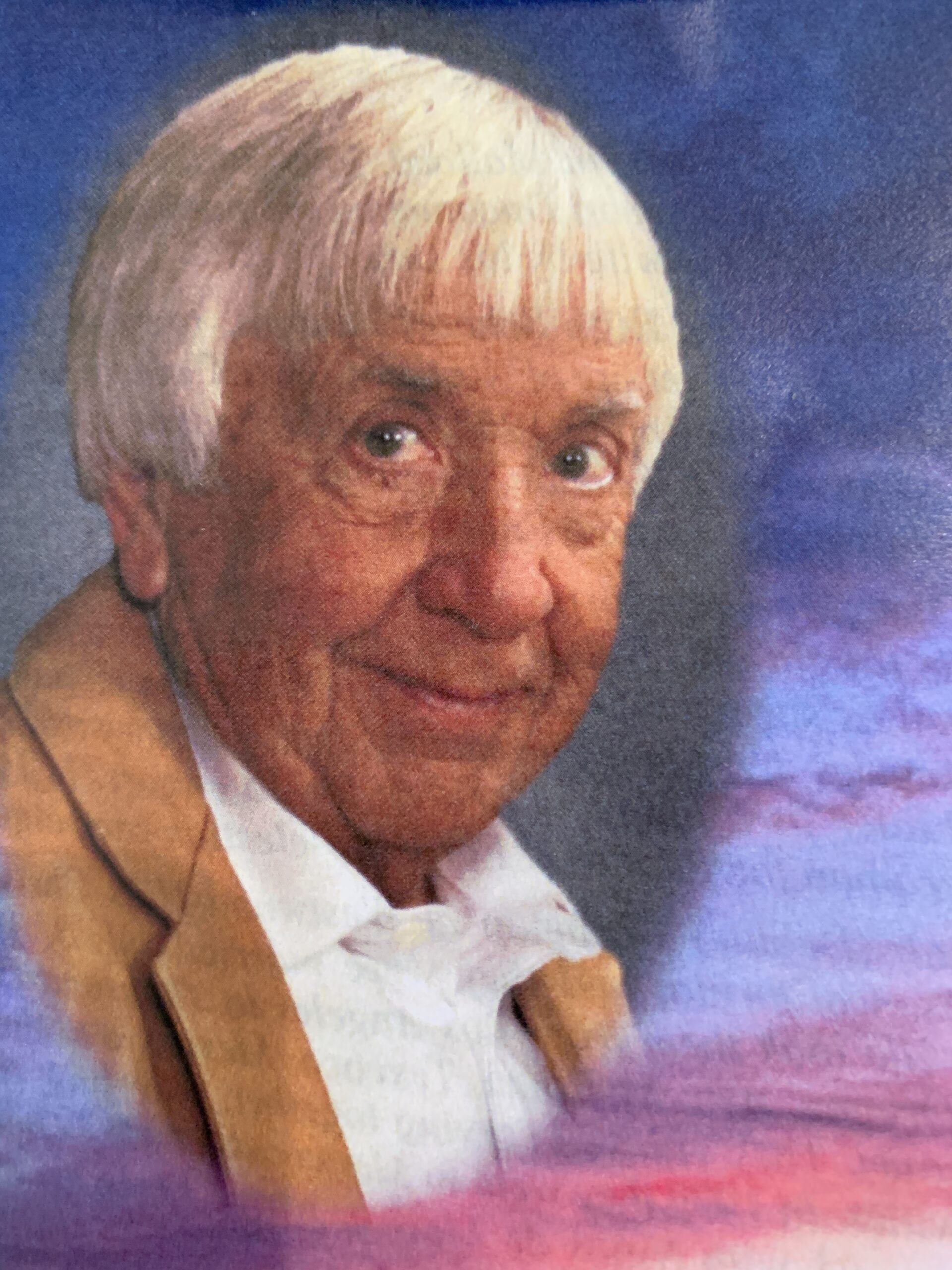 Ervin Elmer Ducommun was born in Mallard, Iowa on September 3, 1939, son of Elmer and Erma Ferguson Ducommun. He passed away peacefully on April 29, 2023 at home with his wife by his side.
Ervin graduated from Laurens High School, Laurens, Iowa in 1957. He earned a BA degree at the University of Northern Iowa, Cedar Falls, Iowa, in Business Education/Marketing in 1962. He did graduate studies in economics at London University, London, England, and studied World Literature at Oxford University, Oxford, England.
Ervin served in the Marine Corps with an honorable discharge. Through the years, he taught all levels of education, from elementary to university level, as well as special education. He worked in the motion picture industry in Los Angeles, CA (with Paramount Studios, Disney and Fox) as a cameraman and later as a financial analyst for 15+ years. In 1976 he worked as a cameraman for President Ford's election campaign.
Ervin met Deborah (Debbie) Cornman at Westwood Hills Christian Church, Los Angeles, California, and they were married July 3, 1982. Their adventures in life took them from Los Angeles to Thousand Oaks, CA, Talent, OR, Ava, MO, Texcoco, MX, and then to Carl Junction, MO. They enjoyed serving together, traveling, and a variety of sports activities. In 1999 they went to Mexico with their 2 children, Eric and Kristen, to work with Ninos de Mexico, where Ervin served as the school's Director until 2001.
Ervin enjoyed meeting and getting to know people from all walks of life. He was a member of Park Plaza Christian Church, Joplin, Missouri. He loved the Lord, his family, his church family and friends. His friendly caring nature will be deeply missed.
Ervin was preceded in death by his parents, Elmer and Irma, infant brother Elmer Lee, and brother-in-law, Raymond L. Bond.
He is survived by his wife Debbie, sons David Ducommun (Kirstin), Eric Ducommun (Faith), daughter Kristen Fenimore, 5 dearly loved grandchildren, Henry Ducommun, Elijah Ducommun, Kaitlynn Fenimore, Catherine and Caroline Ducommun, sisters Anna Mae Ducommun, Karen Wallis(Willard), Therma Bond, and Sharon Torkelson (Darlowe). Also surviving are several cousins, nieces and nephews.
A celebration of life will be held on Monday, May 8, 2023 at 1:00 PM at the Park Plaza Christian Church, 3220 Indiana, Joplin, Missouri.
Memorial gifts may be made to Park Plaza Christian Church, Joplin MO, or to the grandchildren's education fund.