Nicholas Matthew Johnson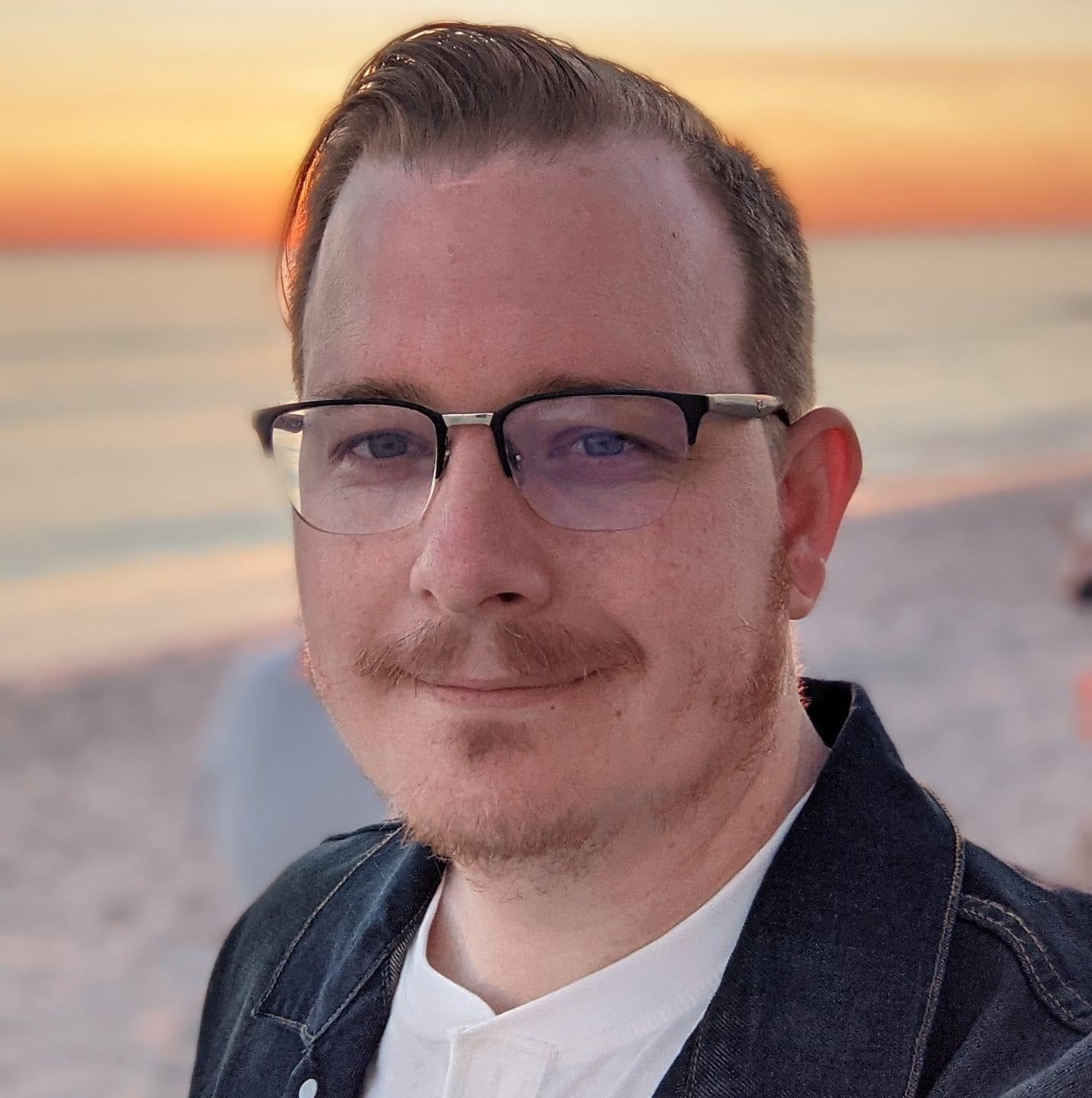 Nicholas Matthew Johnson, 35, of Joplin, passed away on May 11th, 2023, after a year-long cancer journey.
Nick was born on March 30th, 1988, to William Johnson and Lesa Barbee in Joplin. After Nick graduated from Neosho High School in 2007, he lived a very adventurous life in such a short time.
Nick's love for travel and being a foodie started at a young age because of his parents. Some of his favorite memories that he talked about often were road trips to Colorado, where his father, Bill, lived for several years. They spent every summer camping and exploring the mountains. One summer, Nick picked the family vacation solely on food. So Nick's mom and bonus dad, Larry Barbee, took the kids on a road trip to New Orleans, and they still talk about that trip. Some kids want to go theme parks or the beach- Nick wanted to eat Cajun food. His mother, Lesa, sparked his interest in cooking and trying new foods.
In 2011 Nick met his wife, Kelsey, at a concert on Halloween at a local music venue where he volunteered. He told Kelsey he liked Led Zeppelin on their first date, and the rest was history. They fell in love quickly, and we're each other's best friends. He supported her while she built her clientele, and she wouldn't be the successful hair stylist she is today without him. Although they were young and didn't have much money when they first got together, they worked hard to build their dream life together. They traveled several times a year and dreamed of moving to the beach.
His parents gave him his eclectic music taste. He grew up listening to everything from classic rock, punk, metal, country, etc. Nick spent many years volunteering at a local music venue and often traveled to see his favorite artists with Kelsey. He swore off stage diving after an injury at Take It Back's last show, but he always said the band Haste The Day would take him out of mosh retirement. Although he "retired" from jumping off stages, he still enjoyed live music. The last trip he took was to Austin for the music festival Austin City Limits with Kelsey, where he saw artists on his bucket list, including George Strait and Greta Van Fleet.
Nick collected several stamps on his passport with Kelsey and never turned down a trip to Mexico. Nick loved adventure and was up for anything. From taking a tequila shot with an actual scorpion in Vegas, swimming in the luminous lagoon at night in Jamaica, having a pet emu named Emmy, crashing a wedding in Cancun, getting floor seats for both The Eagles and Fleetwood Mac, zip lining in the jungle- Nick truly lived the best and most exciting life possible.
Nick had the kindest soul and was loved by everyone he met. He was notoriously goofy and could guarantee to make you laugh. His constant positive outlook on life was contagious. Nick challenged you to be a better person. He would genuinely do anything for anyone. He loved spoiling his wife, Kelsey, and their three dogs, Penny, Binx, and Kylo.
Nick loved the outdoors, his dogs, video games, grilling steak, Amazon's deal of the day, whiskey, day trips to NW Arkansas, and most importantly, the Denver Broncos.
Fearless, loyal, optimistic, generous.
An excellent husband, an incredible friend-
There is so much more that should be said, but ultimately, he made our world brighter.
We love you, Nick, aka Jick Nohnson.
He is survived by his best friend and wife of 9 years, Kelsey; parents William Johnson of Neosho, Lesa Barbee and Larry Barbee of Seneca; Grandma Shirley Kern of Joplin; Siblings Jesse Johnson and wife Roshell of Zambales, Philippines, Heather McCroskey and husband Quincy of Nixa, William (Billy) Johnson of Neosho, Jared Barbee and wife Erica of Neosho, Courtney Barbee of Springfield, Jon-Michael Kershaw and wife Challes Lofton of Neosho, Caitlynn Barbee of Seneca; 12 nieces and nephews; a big extended family; in-laws Rick and Becky Edwards of Bartlesville; Brother in law Ryan Edwards of Bartlesville; and many close friends.
A Celebration of Life will be held at a later date. Arrangements are under the direction of Ozark Memorial Park Crematory of Joplin, MO.
In lieu of flowers, the family has requested donations be made to Solace House of the Ozarks.
Lovingly written by the family