Sarah O'Neal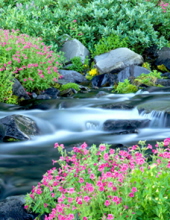 Sarah Faye (Backus) O'Neal, 41, passed away on February 18, 2023 at her home in Carthage, Missouri. She was born on January 22, 1982 in Jefferson City, Missouri to David Backus Sr. and Fran Thompson. Growing up in Jefferson City, Lebanon, and Carthage, she graduated from Carthage Senior High School in 2000. She married in 2003 and had one son, Luke O'Neal. She lived in several states before returning to Carthage in 2012, completing an accounting degree from MSSU in 2016 and working for Davis CPA Group and later Jordan CPA Services.
Sarah attended the Bridge church (formerly First Christian Church) of Carthage and loved serving in the nursery. She trusted her Saviour and was committed to ensuring that her son was rooted in Christ as well. She had a heart for infants, toddlers, and young children, previously working in childcare and always taking the opportunity to hug a friend's child or snuggle a baby.
Sarah was an avid crafter, baker, and fountain pen collector. She loved creative pursuits and continued to provide gifts to friends and family even in the midst of her illness. She cherished spending time with her people: family, church family, innumerable cousins, and many other dear friends. But most of all she was dedicated to loving and raising her son.
Sarah is survived by her son, Luke O'Neal, parents, David Backus Sr. and Fran Thompson, brother, David Backus Jr., and sister, Emily Thompson, all of Carthage; and many beloved aunts, uncles, cousins, and friends.
A memorial service will be held at 2:00 pm on Friday, February 24, 2023 at the Bridge Church in Carthage. In lieu of flowers, memorial donations may be made to the Bridge Church.
Lovingly written by the family.