Tammy Lasley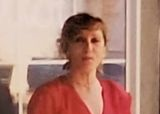 Tammy Lou Lasley, a homemaker gained her heavenly wings on September 18 at Miami Integris hospital Miami Ok. She was born August 12, 1962, at Jane Chin hospital Webb City Mo. She was the daughter of Jack and Patty (McCall) Lasley.
She was preceded in death by her parents along with her grandparents John and Helen McCall Wyandotte Ok, Charles and Maude King Miami Ok. Two brother's Ricky Lasley and Mike Lasley. She is survived by two brother's Doug Lasley, Seneca Mo and Jack Lasley Wyandotte Ok and a special Aunt Maxine Jones. Numerous nieces, nephews and cousins.
Tammy will be missed. Her kindness will live on forever in the hearts of those who loved her. Her wishes will be carried out to be cremated and put by her mother. A private family service will be held at a later date.