Virginia Lee Moore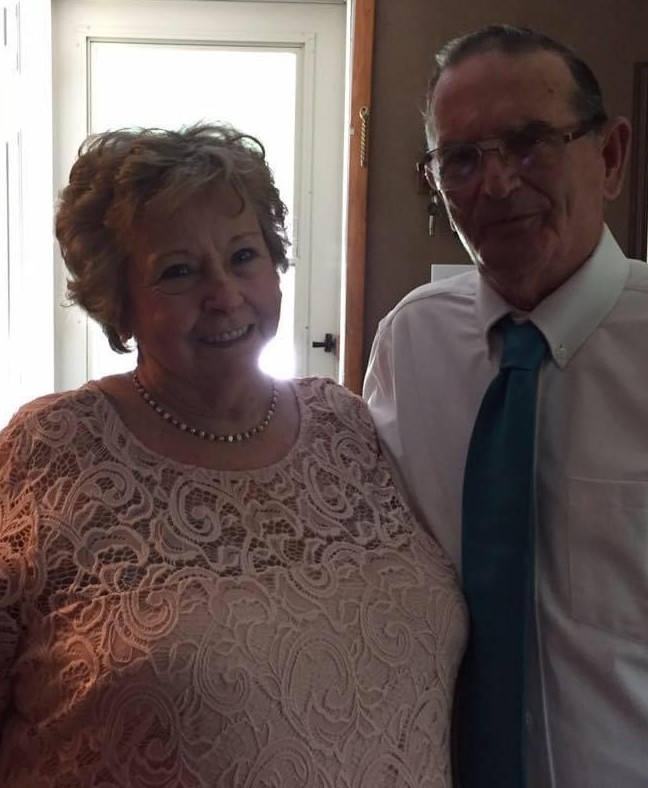 Born Virginia Lee Cline on September 6, 1936, to Ralph and Mable Cline. She lived most of her life in the Joplin/Neosho area. Virginia was the only girl with four brothers, Ralph (Gene), Larry, Jimmy and Jerry Lee. She was preceded in death by her parents, her beloved son Mark Eugene Weber, her brothers Jerry Lee, Ralph, Jimmy Dale as well as her much loved sister-in-law Sandra Sue Daniels Cline (Suzie).
Virginia leaves behind the love of her life husband Carl Wayne Moore, she met and fell in love with Wayne in high school. In addition, she leaves her daughters Connie Gordon, Lynda Mason (Gary), Samantha Weber and son Jeffrey Weber.
This is a story of a truly blended family of his, hers and theirs. In addition, the family includes Wayne's children Mark and Joann Moore, Mona Alexander, Waynette Collins (Gene) and Martin (Marty) and Heather Moore and their children. Virginia also had nephews she loved like her own Douglas and Christopher Cline. She loved her 17 grandchildren and doted their numerous great-grandchildren.
Virginia never met a stranger, so she had so many friends in the people who lives she touched. One special person she loved was a childhood friend of her daughters, Donna Giles. There was never a little that she didn't want to cuddle and love. While there will be a hollow spot here on earth for all of those who knew and loved her, heaven gained a bright beautiful smile that will light the way for the rest of us. I know there will be a warm hug waiting as well.
Lovingly written by the family.
Arrangements are under the direction of Ozark Memorial Park Crematory of Joplin Mo.