Merle Beisner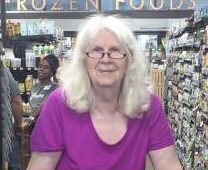 October 31, 1946 – November 10, 2023
Our dear mother passed at 11pm on Friday, November 10, 2023. Words cannot begin to express how much we miss her.

Momma,
We are comforted knowing that one day we will hear your sweet voice and see your beautiful face again and are comforted knowing that will be such a wonderful reunion. Until then momma we will carry you with us in our hearts. We love you so much.
-Love Pie (Poppy) and Willy (Jill)
Merle spent her life raising her two girls, supporting her husband, enjoying time with her grandchildren, and caring for her sweet four-legged babies.
She is survived by her two daughters Poppy Graham (spouse Mike) and Jill Goodart (spouse Billy); grandchildren Elizabeth Graham, Eli Messimore (spouse Hannah), Anne Messimore, Ean McGuirk (spouse Sean), and Madison Graham; great grandchild Serenity Messimore; brothers Hershel Mixon (spouse Barbara) and Herman Mixon (spouse Jeanette); and her cockatiel Soldier.
She was preceded in death by her loving husband, Richard Beisner (2005), and her parents Robert (1977) and Lucille Mixon (2008). She also had many fur babies over her lifetime that preceded her in death including her sweet little dog Annie that passed on October 30. Our family is eternally grateful for the extraordinary compassion shown to our family by the loving and caring staff at Quaker Hill.

Donations may be made in lieu of flowers to:
Quaker Hill
8675 SE 72 nd Terrace
Baxter Springs, KS 66713
A private family remembrance will take place at a later date.
Lovingly written by the family.