Myrna Birner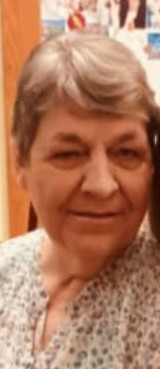 Mom was always known for her green thumb, from beautiful plantings around the sidewalks or inside the house. In the summer evenings you could always find her with a garden hose, watering plants. Myrna Jo Birner, 74, of Joplin, Mo, died on September 24th, 2023. She was born in Erie Ks in 1948 to Joe and Martha. Myrna met the love of their life, John. Excited to start their new lives together, the two were married and began their journey together, building a family in S.E. Kansas.
Myrna and John couldn't wait to start a family of their own, and their children meant the world to them. She did everything she could to support her children regardless of whether they were near or far. Dhanna, John, and Joseph.  Dhanna Continues to be successful in Wichita in the Aerospace industry. John and Joseph remain in the Joplin area working as Surveyors and Engineering. Though she loved growing flowers, Myrna's favorite role was that as a grandparent. She treasured her time with her grandkids and loved, never failing to be there or make each one feels special. Even though she could not get around as much she especially loved her visits with great grandson Evan. Every year she looked forward to having them request for or offer to help make peanut butter balls. Myrna and her friends were practically inseparable throughout their lives. They loved their regular Spring Flings that they held inviting friends over to remain in touch. As well as their lifelong friendship with Joyce and Alan Kepley, always being a huge part of each other's lives. Everyone who knew Myrna knew how much she loved her flowers. She would spend hours outside in the evenings watering all of the flowerbeds and hanging pots. Regardless of where she lived, she always made it more beautiful. Myrna will always be remembered for her smile and the way that she would always make you feel important. We couldn't have asked for a better Mom, Grandmother, and will miss her every day. Her memory will live on in the hearts of all those who loved her.
Myrna was preceded in death by her Husband John, and is survived by all 3 Children (Dhanna, John, Joseph), Grandchildren (Heather, Isabelle, Jackson, Benjamin, and Rachael). Great Grandson Evan. Myrna was also preceded by her brothers Jim and Bill. She is survived by brothers Gary, Bob, Steve, and Rick along with her sister Marlene.

A Celebration of Life will be held at the Lampo Building in Neosho Missouri on Oct 15th at 2pm.
Donations to can be made to Solace House of the Ozarks https://www.solacehouseoftheozarks.com/support-solace-house or the family are appreciated.